your dream vacation homes
Would you like to stay in a wonderful villa with a magnificent view, in the most beautifully preserved corner of Turkey?
Apollon Villas is a project that has been brought to life after years of thought. Take a look at our villas for an accommodation where you can have a peaceful holiday in Dalyan, the paradise corner of Muğla, enjoy the serenity of nature, and benefit from the advantages of being close to the city center.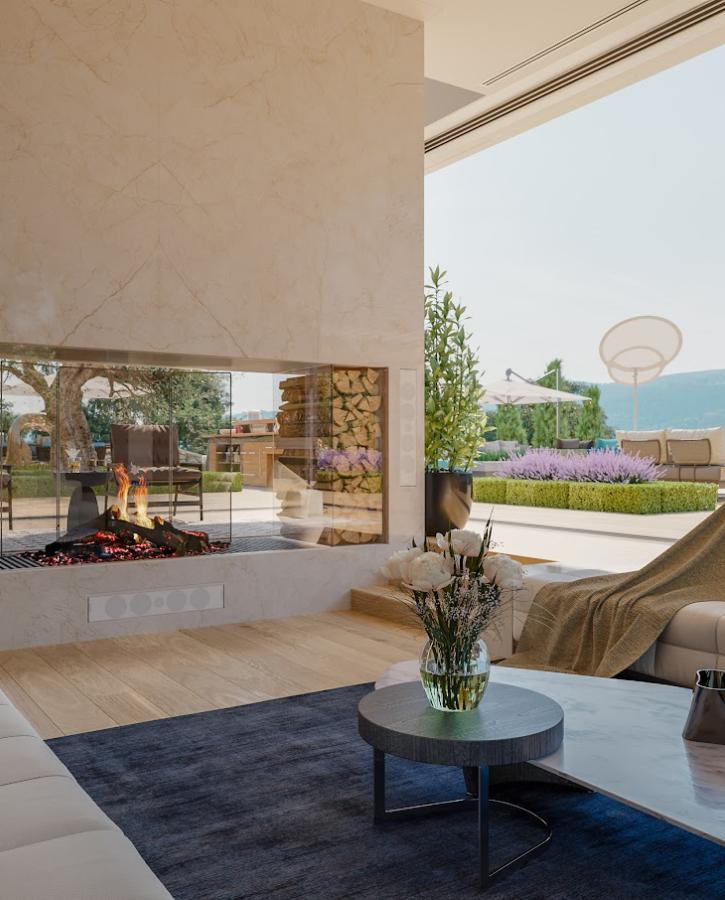 Apollon Villas, üzerinde yıllarca düşünülerek hayata geçirilmiş bir projedir. Muğla'nın cennet köşesi Dalyan'da huzurla tatil yapabileceğiniz, doğanın dinginliğinin tadını çıkarırken bir taraftan da şehir merkezine yakın olmanın avantajlarından faydalanabileceğiniz bir konaklama için villalarımıza göz atın.
Access only the finest homes in the most desirable destinations
Gravida vulputate aliquet tempor sit. Neque sed pretium non urna sed etid aenean haretra quam plac adipiscing penatibus aliqua adipiscing gravida elementum aliquet eget senectus felis enim diam molestie.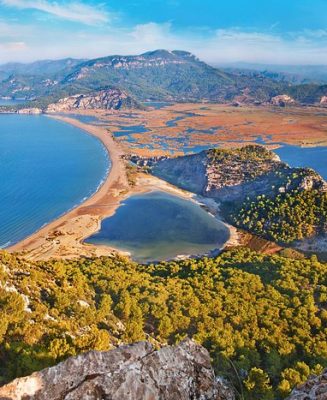 Dalyan is a privileged settlement with a unique nature in Turkey's most peaceful geography. You will find a magnificent ambiance along the canal where the waters of Köyceğiz Lake flow through the reeds to meet Iztuzu Beach.
Cooling off in the clean waters of Iztuzu Beach, being enchanted by history in the ancient city of Kaunos, spending a day among the reeds accompanied by the sounds of the boats during the canal tour, or a nature walk or bike tour among the lush trees. Here are the unique gifts that Dalyan will give you.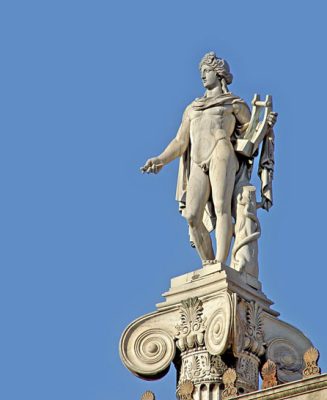 The god Apollon, who most deeply affected the culture of the region during the Ancient Greek and Roman periods, was the inspiration for our villas.
The god of music, art and light, Apollon is a powerful figure symbolizing the beautiful and subtle aspects of life. What could better describe life, nature and the flow of life in the Southern Aegean than these concepts?
You will also feel the presence of Apollon, the God of the Sun and Art, in the design of each villa and the realization of the Apollon Villas concept.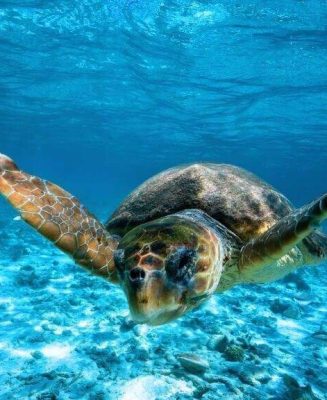 Making a long journey from the Gulf of Mexico to the South Aegean beaches, this impressive sea creature is the indispensable symbol of Dalyan. This cute sea turtle, which prefers the sands of Iztuzu Beach to lay its eggs every year between June and August, is not only officially protected, but also protected by the love of both the people of Dalyan and its visitors.
What Surrounded Of Dalyan?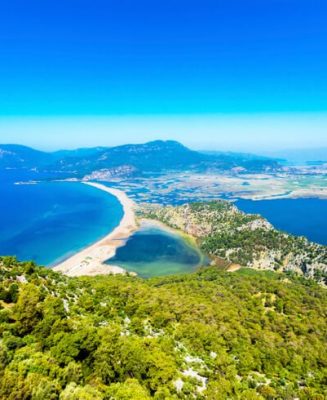 Iztuzu Beach, which is the spawning area of ​​caretta caretta turtles, is one of the best protected and therefore the cleanest beaches in Turkey with this feature. Iztuzu, where coastal construction is not allowed and accommodation is not allowed both on the beach and in the sea in the evening, is that special place where tiny sea turtles that hatch when they are removed, start walking towards the waters of the Aegean Sea to start their life.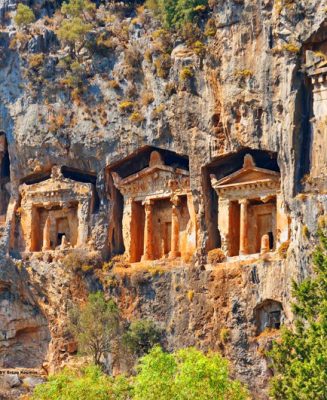 Kaunos, which was an important port city in ancient times, preserved its weight in the ancient Caria region for many years. The ruins of this city, founded by King Kaunos, who left Miletus to escape the love of his twin sister Bibylis, take the visitors of Dalyan on an impressive journey today.
The rock tombs, which are typical of Lycia and Caria regions, can also be found in the ancient city of Kaunos. Kaunos Rock Tombs, the most impressive view of Dalyan canal, will be an unforgettable sight of your Dalyan visit.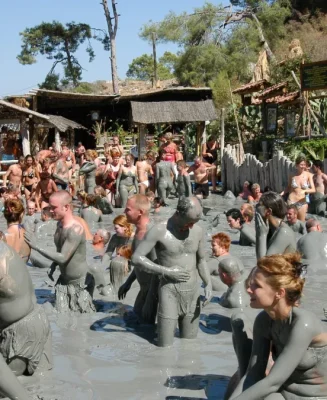 Köyceğiz Lake is a lake formed as a result of the filling of a tectonic pit with water. An important indicator of the volcanic feature of the region is the underground waters here. Köyceğiz Lake, Dalyan Canal and its surrounding underground thermal waters attract both health seekers and visitors to the region with their healing properties. During your visit to Dalyan, you can stop by mud baths and spend a day both healing and entertaining.
Diam et habitasse tortor cras donec urna eget dolor in turpis venenatis eget pulvinar ipsum quisque non arcu nulla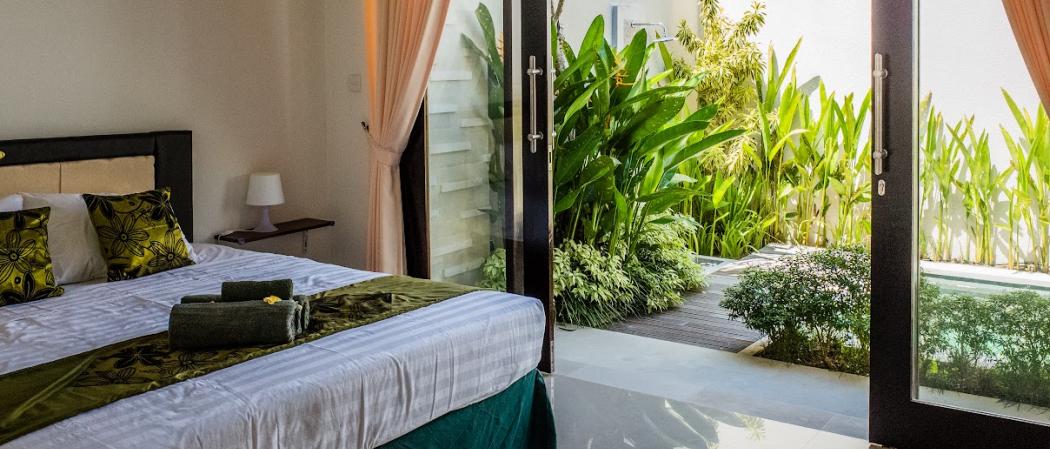 Gravida vulputate aliquet tempor siteque sed quam pretium non urna sed etid aene haretra adipiscing penatibus a adipiscing gravida vulputate elemen aliquet eget senectus siteque sed quam pretium.







What Do Our Guests Say About Us?

It was a perfect experience!
It was a perfect experience. Murat is really friendly host, he was always in touch during our trip. Every detail is thought out in the apartment so it would be comfortable staying for people of different ages. What a mountain view!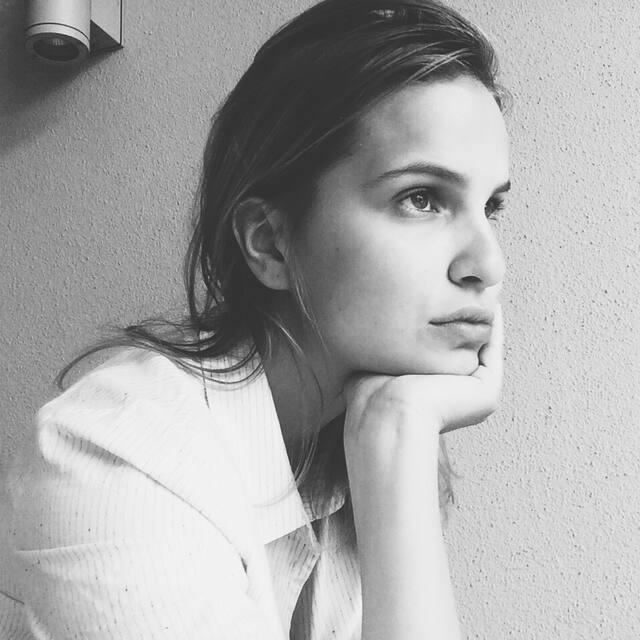 We had a great time at Apollon Villas!
We had a great time at Apollon Villas! Our flight was delayed by over 4 hours so we did not arrive at the villa until 3am. Murat was great! I woke him from his sleep and he was extremely helpful. He stayed up until we arrived at the villa.